NextChair Review in one sentence:
Just as good as Ergotunes. So much more affordable!
I spend a good amount of time on my office chair. Which is why I have been looking around for the best Ergonomic Chair that I can find in Singapore and glad to say that I have found the perfect chair for me based on pricing, comfort, and ergonomics! Read on my NextChair Review to learn more!
*Note. This post is non sponsored. I have not been paid/sponsored by NextChair company. Whatever is written is purely based on my own individual opinions
NextChair has 2 models. The one I got was the NextChair Classic, which is their most premium option. And this review will be based on that.
So far, this is the only chair in Singapore with a total of 12 Calibration Points that allows for customized adjustments including:
Headrest Height
Headrest Angle
Back Rest Height
Lumbar Support Height
Sliding Seat
3D Arm Rest (Height, Rotation & Sliding)
Seat Tilt
Backrest Tilting Tension
Foot Rest
Seat Material: (Perhaps the best selling point)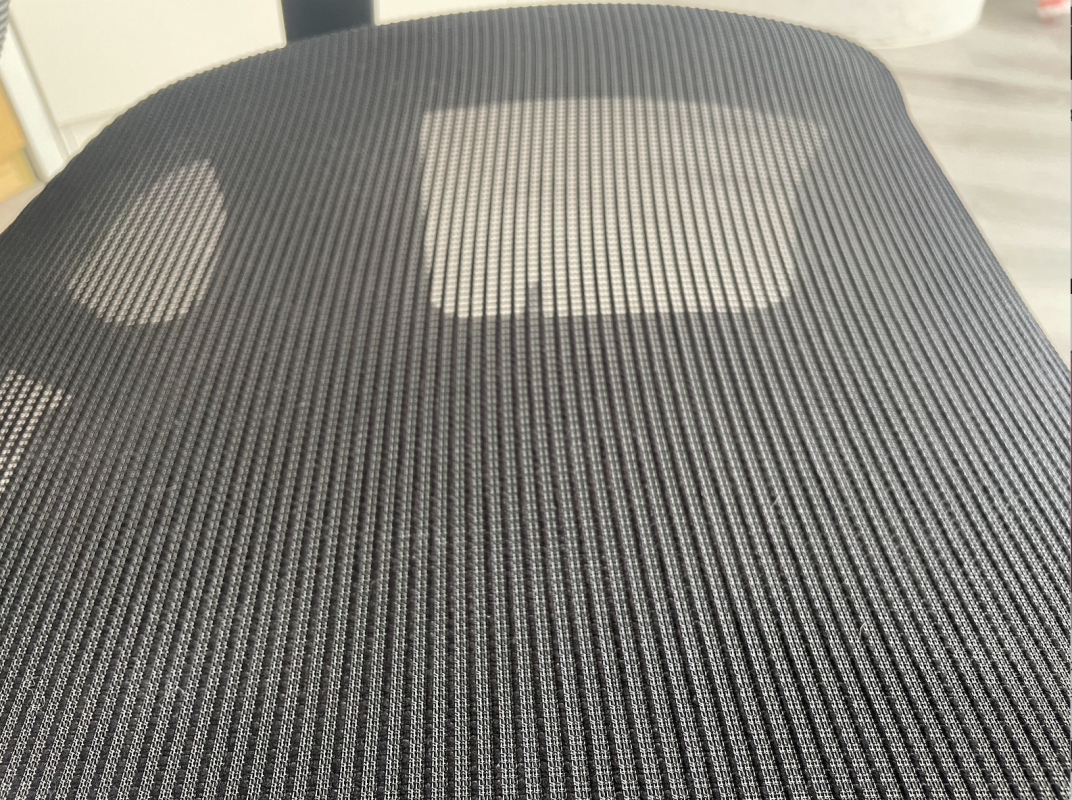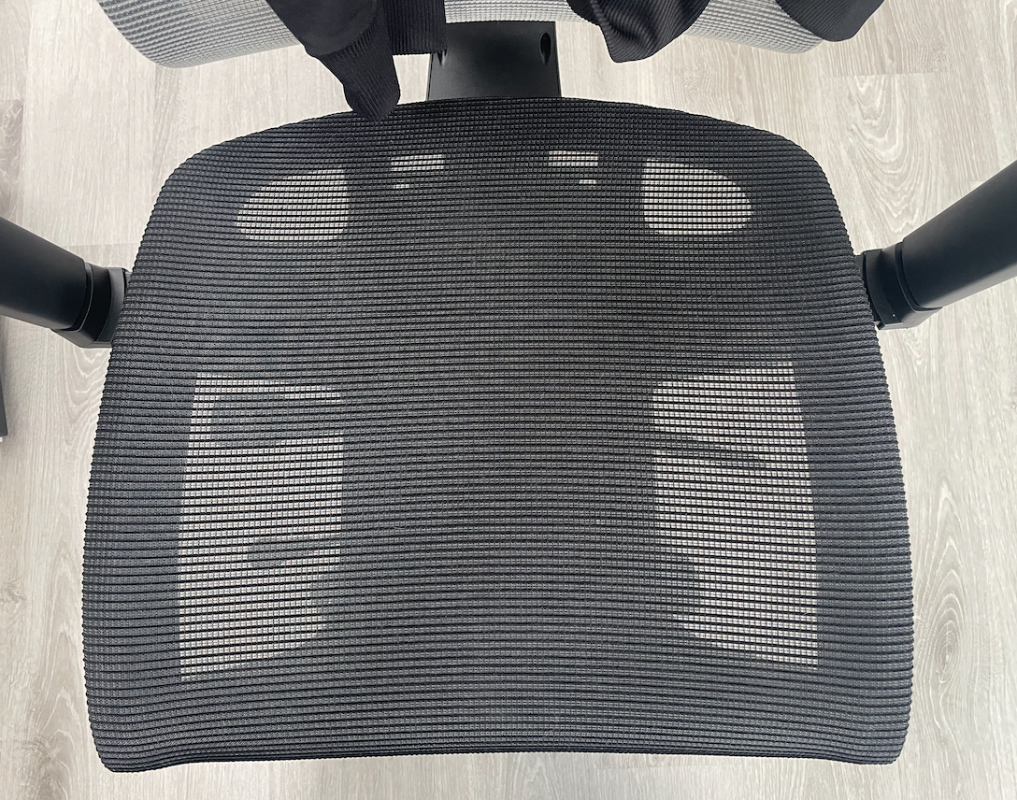 Soft and comfortable like a cushion. Yet breathable and cooling as it is a mesh material.
NextChair uses a special (and confidential) combination of fabric and polyester that is made with German technology, this material is extremely comfortable, soft and breathable.
It is also tough and extremely durable, which is the perfect combination of comfort and durability! I am approximately 85KG. After using it for 2 weeks for up to 10hrs a day, i noticed zero sinking/slack in the mesh material. (Compared to other brads that tend to sink after some time)
This allows me to sit for long hours without feeling warm, feeling itchy, or sensitive which is common in the typical leather or other fabric materials. This also means that this can double up as a gaming chair as well as a work chair for you to sit over long hours!
Apparently NextChair company has done thorough research and development to come up with a perfect combination of fabric and polyester.
Fabric makes the materials soft and comfortable. Polyester makes it sturdy and durable. However too much fabric can cause compromise on durability, and too much Polyester can make it too hard. (Apparently there are a lot of other more expensive brands that only use Polyester! Causing the material to feel very "plastic" when you sit on it)
Of the chairs I have had, I have never sat in one as comfortable or that supports me as well. I work on computers all day and am sitting a lot more than I would like to be. It is nice to sit back and stretch out with plenty of room and not have to prop up my back with a cushion or pillows. This chair truly has it all (height, depth, armrests, headrest, lumbar support) and I can adjust my settings throughout the day depending on what I am doing.
Perhaps the closest chair with similar features is Ergotunes (Supreme) Model which costs $599. However NextChair (Classic) model only costs $400. (And having tried both before, I can confidently say that both chairs are equally as good. Both have strong, soft, comfortable materials.
Ergotunes Supreme has 11 calibration points, while NextChair (2) has 12 calibration points. Warranty is also very similar. And both chairs look and feels equally luxurious, comfortable and have equally high quality. In my very own opinion, I would think it is not worth it to pay the extra for Ergotunes, when NextChair is almost exactly the same quality with a much lower price point.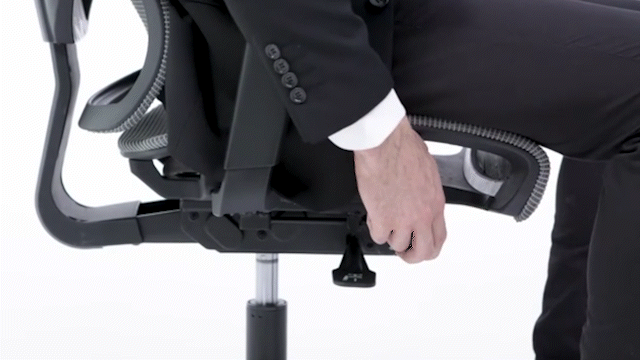 This feature is pretty cool. And truth be told, I did not know that chairs had such a function.
Sliding Seats Function! Okay some of you might roll your eyes and think I have been living under a rock. But I have been using a gaming chair (FX brand) for the past 2 years and it did not have this function. In office, I have been using an IKEA ergonomic chair that cost approx $480 and it too did not have this function!
NextChair's seat slide feature glides really smoothly. I learnt that a sliding seat is important as it ensures the user's back is correctly pressed against the back of their chair. Features like this can also help to relieve pressure from the back of the knees, as you can spread your weight across the seat's surface area
Important for employers -> If your office has a hot-desking environment and colleagues share office chairs, you need to think about comfort. A seat slider will allow multiple people to adjust the seat height and tilt so that they can find the best possible comfort for their needs. This will make all workers happy, and productivity levels go off the charts because everyone is comfortable!
Comparison with other brands.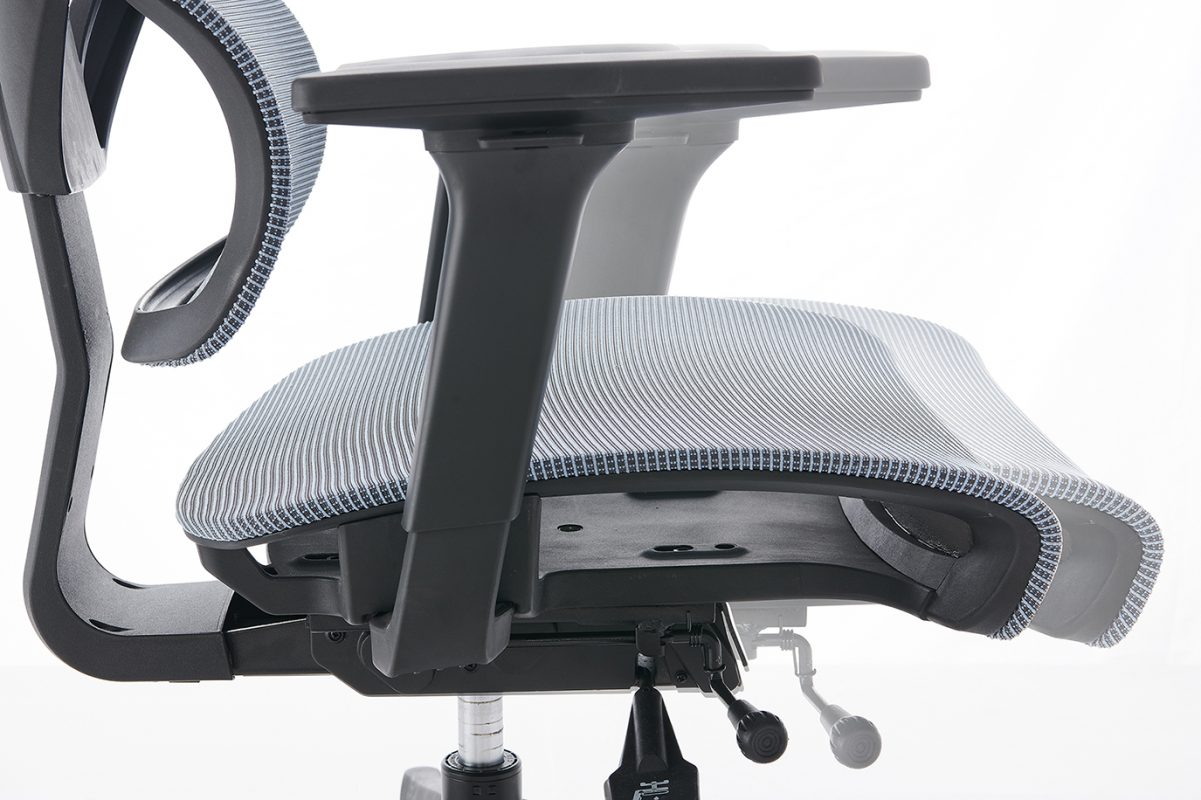 I shall compare it to 2 of its closest rivals. Ergotunes & Ergomeister.
Again, I have NOT been sponsored by any companies therefore my review is totally non biased
Comparing Pricing:
No fight here. NextChair costs $450. Ergotune Supreme costs $588. Ergomeister 5 series costs $499. In my opinion, NextChair is way better than Ergomeister due to the reasons stated above. It is on par and maybe only slightly better than Ergotune. However due to the price difference, NextChair takes #1 spot!
Winner: NextChair
Comparing Ergonomics:
I would say that all 3 brands are very strong in terms of Ergonomics. Ergotune has a swivel armrest but honestly very little people actually use it. Calibration points are easy to adjust. Ergomeister's chair is quite heavy, moving the back rest takes some effort, and is actually quite a hassle. I found myself settling into an uncomfortable position rather than adjusting the back rest height.
NextChair is well balanced. Calibration points are easy and smooth to adjust. Back rest height slides easily without much effort. It actually has a better lumbar support than Ergotune & Ergomeister. Due to that, NextChair takes the win.

Winner:
Close tie between Ergotunes & NextChair
Comparing Comfort:
 NextChair feels great! Very soft, comfortable and sturdy. Quality is slightly better than Ergotune and even slightly sturdier. Ergomeister has a very hard plastic mesh that gets uncomfortable over time. So NextChair definitely has a strong edge over Ergomeister.
Close tie between Ergotunes & NextChair
Overall Winner: NextChair
Summary of my NextChair review
Having tried out the NextChair(2) for the past 2 months, this is my honest review.
I really love this chair a lot! It is very ergonomic and comfortable. I like that my lower back can be fully supported no matter how far back I recline, and the lumbar support moves with my body as I lean forward or backward. The chair is extremely comfortable, and I have used it every day since it arrived. Overall, it was well worth the purchase price and I definitely recommend to anyone considering getting a new chair.